D. Z. Church:
A bad boy who demanded more
Sometimes, I think the most fun I have is fleshing out the character of the bad boys and girls who may not be the villain(ess) but who add depth and color to the hero(ine)'s troubles. Occasionally, one bad boy or girl will demand more reader time, refusing to stay put in one book. Several stand out for me, but none more than an Indochine named Pierre Minotier. The thing is, he is a walk-on in Dead Legend, a shadowy player in Head First, and a player in Pay Back, and that's just the first three books of the Cooper Quartet. Trust me, he's around for the fourth book, Don't Tell (due out later this year); he wouldn't miss it. Couldn't, really.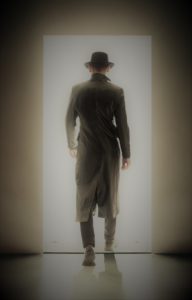 Is it his sleaze or his power?
Before Pierre appears in Dead Legend, Laury Cooper considers what he knows about Pierre:
The one-hundred-year-old Minotier franchise was operated by Chloe's brother, Pierre. Laury knew him by reputation. They had never met.
Over drinks in Saigon, Philippe Latondre, the photographer, had ratted that Pierre bought and resold downed pilots for exorbitant amounts of lucre. Latondre boasted, as though Pierre were somehow his, that Pierre was adrift, immoral, deadly, corrupt, loaded with funds and impossible to find, moving as he did in the dappled gray of the shadow business.
In Head First, Robin Haas, Laury's cousin, finds an envelope folded between the pages of Jolie Minotier's diary (Chloe's daughter). Robin shares it with the darling Dan Cisco (another bit player who refused to stay within the bounds set for him). If Pierre is a dark knight, Dan is a dumpling.
"The address on the envelope is in San Leandro."
"She's sixteen. Her mother and her pack of Rottweilers are in town. They tried to nab her in Berkeley, she came to you. There aren't a whole lot of people she trusts. For some reason, you appear to be one of them. Pierre Minotier may be another."
"Not Pierre, Dan. No." Robin disagreed.
By Pay Back, Pierre demands everyone's attention:
A small, elegant man in his mid-forties perched on the cot at the back of the chamber. He was blond and dark-eyed with a two- or three-day growth of reddish-blond beard. He was dressed, not unlike Cooper, in white linen slacks, with socks, blue canvas shoes, and a soft, yellow lawn shirt that fit. He crossed to Cooper with his right hand extended, showing the copper bracelet he wore around his wrist.
"Mais, oui." Pierre directed Cooper away from the others, his silky gait silent in his canvas shoes. Cooper and Minotier were a study; one dark, one light, one tall, one short, yet both moved as though their timing belts were tuned perfectly for combustion.
Or the whole package?
Pierre is shaded, nuanced, and filled with surprises. He has his fierce loyalties. To those he trusts, he is patient, caring, and slyly supportive. Over the arc of the Quartet, Pierre skulks from a shadowy, frightening participant in a horrifying scam to an ally, the kind you can rely on when all of the cards are against you — for a price — a price you may not expect or want to pay. Just assume he is true to himself and to his sister, Chloe, and go along for the ride. I did. I'm glad he let me.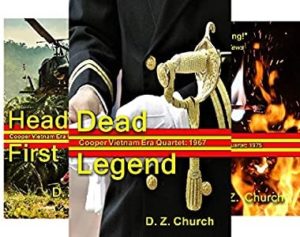 Janet Dawson:
Stay in the Background? Not a Chance.
When Grace Tidsdale sauntered into Chapter Two of Death Rides the Zephyr, I knew she was going to demand attention. Tidsy, as she calls herself, is dressed in her trademark red, wreathed in cigarette smoke, and reeking of whisky. What a character! I love her. She's such fun to write.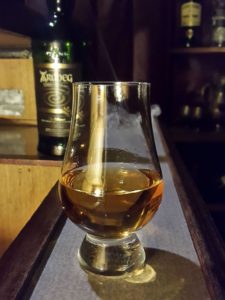 My Zephyrette protagonist Jill McLeod forms a bond with Tidsy, who as a favor to a friend is escorting a little girl named Emily to Denver. Later in the book, Tidsy teaches Emily and several children to play stud poker—for money. A prissy passenger objects. Tidsy's response? "Put a lid on it, sister." In The Ghost in Roomette Four, Tidsy hosts a séance in her Nob Hill apartment. While attending a Pacific Heights cocktail party in Death Above the Line, she tosses a drink in the face of a Hollywood executive who can't keep his hands to himself. Tidsy growls, "The son of a bitch. He's lucky I didn't hand him his balls."
You don't mess with Tidsy. Or with her friends. As we discover in the four books in the series, Tidsy not only knows everyone, she has a fascinating past, one I would like to explore. You'll see a Tidsy story sometime in the future.
After attending my 50th high school reunion, I got an idea that had me scribbling notes as I waited to board my flight home, and on the plane. The result was a novella called But Not Forgotten. The protagonist is Maggie Constable, a newspaper reporter, determined to find out what happened to a friend who disappeared graduation night. She does. I really like Maggie. She demands attention. In fact, she demands more than a novella. She wants her own book, whenever I get around to writing it. For now, though, Maggie turns up in my work-in-progress, a Jeri Howard novel.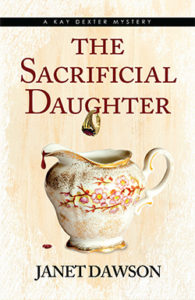 The Sacrificial Daughter, my new book, features Kay Dexter, a geriatric care manager with a business in Rocoso, a Northern California town. She's in a relationship with Sam Jermyn, who teaches history at the local college. I started out with just the idea of the college professor. Then I fleshed out the idea and liked what I saw. Here's where we first meet Sam, when Kay joins him for dinner at a local pub:
Sam Jermyn was a rugged-looking man with a broad-shouldered, six-foot frame, who looked as though he could lay track. A prominent, straight nose dominated his face, with laugh lines around his wide mouth and deep blue eyes. His hair, light brown with touches of red, was always tousled. He had a habit of running his hands through it. Tonight, he wore black jeans and a blue T-shirt under his windbreaker.
His arms circled my waist. I leaned into him as he said hello and kissed me. He had a heavy beard and at the end of the day, the stubble had sprouted, tickling my cheek.
Sam is definitely going to get more attention in future books. After all, the old mining town of Jermyn, north of Rocoso, is named after his forebears, and so is the Rocoso & Jermyn Railroad. Plus there's Sam's daughter, a troubled soul who will show up on her father's doorstep in the next book.
D. Z. Church:
Viewing or Reading Recommendations: In keeping with Vietnam, I recommend two books, neither mysteries though the first, The Quiet American (Graham Greene), is at heart a spy, counter-spy story. "Although criticized upon publication as anti-American, Graham Greene's "complex but compelling story of intrigue and counter-intrigue" would, in a few short years, prove prescient in its own condemnation of American interventionism" (The New York Times).
I also recommend Saigon (Anthony Grey). From the book jacket: Over five decades Joseph (Sherman)'s life becomes enmeshed with the political intrigues of two of Saigon's most influential families, the French colonist Devrauxs, and the native Trans. In this sweeping saga of tragedy and triumph, Joseph witnesses Vietnam's turbulent, war-torn fate. He is there when millions of coolies rise against the French, and during their bloody last stand at Dien Bien Phu. And he sees US military "advisors" fire their first shots in America's hopeless war against the Communist revolution.
Janet Dawson: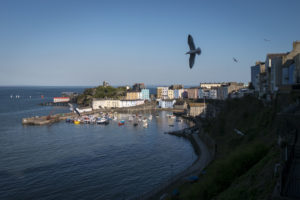 Recommendations: Wales on my mind. I first visited Wales decades ago on a trip to Great Britain. A Navy buddy was stationed in southwest Wales. We roamed all over Pembrokeshire, visiting the walled city of Tenby as well as the cathedral at St. David's. A year or so later, I visited Wales again, with another Navy buddy who'd received an invitation to stay with a family in a small town in the coal mining district of south Wales, where terraced houses climb narrow valleys between steep hills. Our host, Joe, drove us all round, through the Rhonnda Valley, up to the Brecon Beacons and to Aberfan, where the coal tip buried the town in 1966. And Pontypridd, which claims singer Tom Jones as its native son. We ate fish and chips wrapped in newspaper while standing under a railway bridge in Pontypridd. Best fish and chips I ever had.
The most memorable part of the trip? Joe, a retired coal miner, took us down the pit. I don't recall the name of the coal mine, but it was the last one in Wales that used pit ponies, horses that spent their lives below ground. My friend and I, suited up in coveralls and hardhats, were only down in the mine for half an hour. When we came up to the fresh air, I was coughing up coal dust.
Why is Wales on my mind? I've been reading Welsh mysteries. Pippa McCathie's books feature a retired detective, now an artist, who lives and sleuths in South Wales. Start with Murder in the Valleys. Then there's Cathy Ace, a Welsh writer now living in Vancouver. She has two series. One, the WISE Enquiries Agency series, set in Wales. Cathy has also written a dark suspenser called The Wrong Boy, set in the isolated Gower Peninsula, which is now on my list of places I want to visit. Both these have been optioned for TV, so you may see them streaming on your screen.
As for streaming, plenty of Welsh noir available. Keeping Faith (Acorn TV) is a favorite, shot in and around Laugharne on the gorgeous southwest coast. Hinterland (Netflix) takes place in and around Aberyswyth, with rugged isolated landscapes. Recently I watched The Pembrokeshire Murders (Britbox), dealing with a serial killer cold case on the west coast of Wales.
Wales! I want to go back!
D.Z. Church: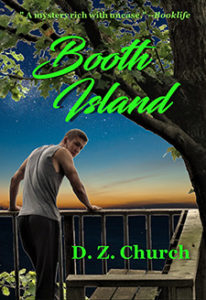 Doings: My latest thriller, Booth Island, is available on Amazon in paperback, ebook, and Kindle Unlimited. Booklife Reviews writes of it: "Church's (Perfidia) thrilling mystery follows twenty-something Boothe Treader as she revisits the Ontario lake where she summered as a child—and the site of her brother Roy's death 12 years earlier. Boo doesn't know who to trust, and neither will the reader. This conflict intensifies when she develops romantic feelings for two different men, both potentially suspects. The wild, dark setting, unavenged death, and complicated history make Boo's trip an appealing mystery full of suspense and intrigue."
Sisters in Crime – I joined Canada West, the Vancouver BC branch of Sisters in Crime, for a presentation by a Royal Canadian Mounted Police sergeant. It was fun, informative, and helpful as I am currently working on a book set in and around Kingston, Ontario. Kingston has its own force, as does Ontario, but they all operate similarly and together as needed. The chapter I'm a member of, Coastal Cruisers, offered a seminar on writing short stories that got my juices flowing. I'm planning a short story for next month's newsletter, which will be a challenge because I have a long story brain. As they say, watch this space.
Be sure to check my website, my Facebook page, and my blog the fourth Thursday each month at Ladies of Mystery.
Janet Dawson:
Doings: I have been working hard to get The Sacrificial Daughter ready for its March 9 publication date. The ebook is available for preorder now, and there will also be a paperback edition. I'm really excited about this book, the start of a new series. It features geriatric care manager Kay Dexter and I think it will resonate with readers who, like me, have elderly parents. Plus, a new setting. I made up a town and the surrounding county and plopped it down in Northern California. After writing about real places, for the most part, in the Jeri Howard and Jill McLeod series, it's fun to invent a place. I can arrange the streets and landmarks the way I want, as well as creating the area's history out of whole cloth. It feels so powerful to move mountains and create rivers.
COVID vaccines! I got my first shot recently and am awaiting the second. I hope to be able to travel soon.
D. Z. Church: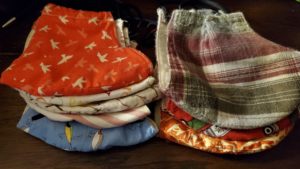 Observations: Almost everyone I see out and about is now masked, vaccines are getting in arms, and COVID-19 cases are falling. I look forward to my first vaccine shot sometime after March 3, when I finally qualify in my county. I'd like to see my family and friends again. In the meantime, I've made a few three-layer masks, natural silk between two cotton layers. The silk is said to stop droplets as well as any surgical mask. The two other layers of quality quilting cotton do the rest. Having tried to breathe through one of the three-layer masks, I'm not sure all the safety is worth the inhaled carbon monoxide, especially since my two-layer cotton masks have kept us safe so far.
Janet Dawson: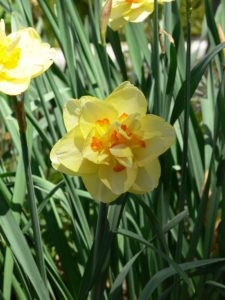 Observations: Spring! At least it is here in the Bay Area. My daffodils are blooming and the freesia are getting ready for their annual show. I cut back the roses in January and they're rewarding me with new growth. It's that time of year when I feel like digging in the dirt. I plant tomatoes in containers. Because there is nothing like a homegrown tomato. At times I have to barricade them from critters until the tempting little globes turn red.
Next month, D. Z. Church and I are going to do something very different. We're going to write short short stories to include in the newsletter. In the meantime, I'm  blogging the first Monday of the month at Ladies of Mystery. You can also find me on Facebook. And you can read the first chapter of The Sacrificial Daughter on my website.